Unless you've been living under a rock, you should know that a coronavirus pandemic is currently sweeping the world, making travel pretty much impossible. This time last year, I was having the time of my life in Central Asia. This year, it's all about social distancing, stay at home, 14-day quarantine, self-isolation, toilet paper. Extremely depressing. But how has Japan's response to COVID-19 been so far?
First things first: Testing
As of May 18, Japan has reported around 17,000 coronavirus cases, with around 770 deaths. On a world scale, it looks to be doing relatively well.
But the numbers are a bit misleading as the number of tests Japan has conducted is meagre compared to most other developed countries. According to the chart below, Japan has only tested 1.9 out of every 1,000 people, compared with South Korea which has tested around 14.18 per every 1,000 people, and Australia, which has tested 39.83 (as of May 16).
As such, it becomes hard to grasp the full extent of the spread of the virus in Japan, and how well government measures are working. Japan is finally starting to ramp up testing following criticism abroad. It also recently approved the use of a faster antigen test that can produce results in 15 to 30 minutes. This test, however, is known to produce false negatives so those testing negative will also be required to undergo a PCR test.
I could write a long post bemoaning the frustrations and angst this protracted crisis has caused me. But to make things less dark, I've decided to use memes instead to elucidate the timeline of Japan's response to COVID-19 so far.
January: Japan confirms first coronavirus case
On January 16, Japan reports its first confirmed case of coronavirus. A man living in Kanagawa Prefecture returning from a trip to Wuhan, where the outbreak was first confirmed in December.
"The chances are slim that the infection will expand (in Japan)," a health ministry official said at that time.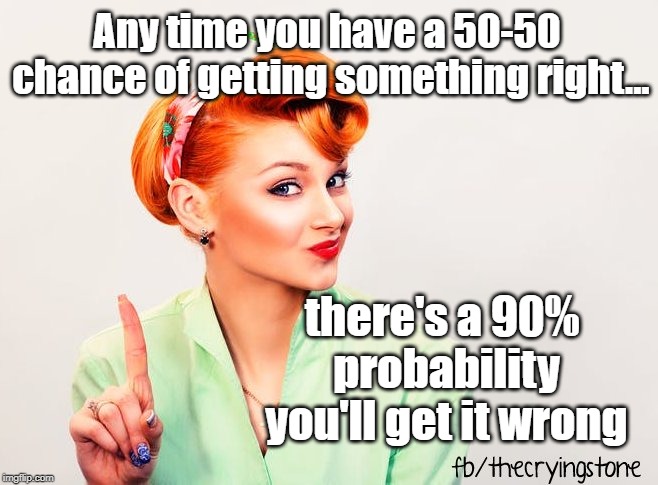 End of January, Japan begins sending chartered planes to repatriate citizens and their families from Wuhan. They are quarantined for two weeks. Some test positive, but still nothing to panic about.
Japan also decides to ban entry of those from Hubei Province (and later Zhejiang Province), and foreigners with a travel history within two weeks to those areas. But travel to and from other parts of China remains open.
February: Diamond Princess debacle
Then came the plague cruise ship, which docked in Yokohama Port on February 3. It all started with one man who was found infected with the coronavirus when he disembarked in Hong Kong. Japan decides to quarantine the ship, which seemed like the wise thing to do at the time.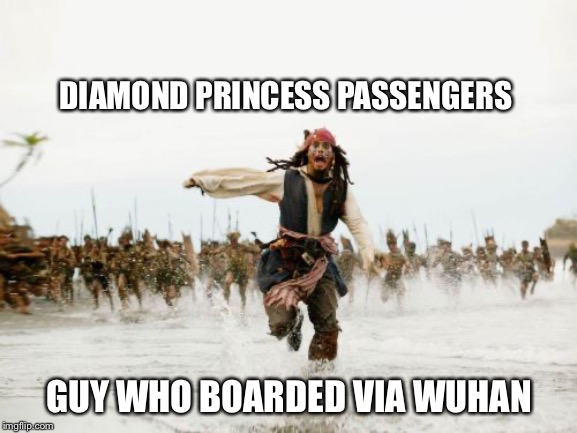 But over the next two weeks, more and more passengers become infected, earning the vessel (and cruise ships in general) the title of "virus incubator." Many countries decide to send chartered flights to rescue their citizens. By the end of the onboard quarantine period, over 700 of the around 3,700 crew and passengers test positive for coronavirus, with some dying.
Meanwhile, Hokkaido has become the epicenter for the virus in Japan. The governor declares a state of emergency and closes schools. But the rest of the country chugs on as per normal.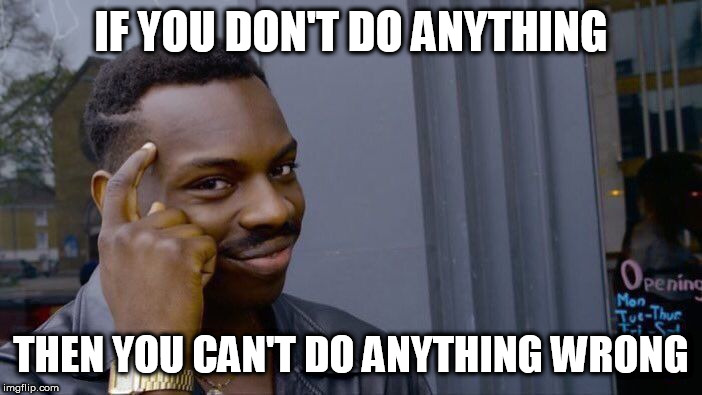 Fake news on social media depicting toilet paper shortages in the country triggers panic buying. Despite this being refuted by stores and industry bodies, hoarders gonna hoard. Panic buying of toilet paper seems to be a global 2020 phenomenon, anyway.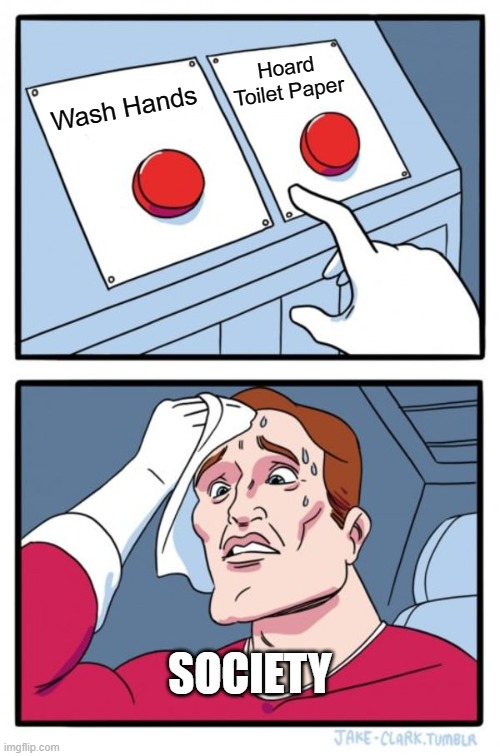 March: Sh*t starts to hit the fan
Prime Minister Shinzo Abe surprises many with a request for schools to be closed nationwide until early April. Only schools. This leaves some working parents in a pickle about what to do with their kids.
At this point, Abe is still pushing for the Tokyo Olympics to move forward as planned. But Canada and Australia pulling out forces his hand, and on March 24 he announces that Japan has agreed to postpone the Games for a year.
A day later, Gov. Yuriko Koike requests residents refrain from going outside on weekends for nonessential reasons. This is because Tokyo has "suddenly" seen a sharp rise in the number of coronavirus infections.
Coincidence? You be the judge.
The capital soon becomes the new epicenter, adding more and more cases each day, peaking at 201 on April 17. Because, sURpRISE, that's what happens when you've done nothing in terms of social distancing for the past two months.
But the most disconcerting thing is that Tokyo only tests around a few hundred people every day. With such a small percentage of the capital's roughly 9 million people tested, it becomes difficult to take the reported numbers at face value.
April: Two face masks per household will save the day! Oh, and a state of emergency
With the Olympics now out of the way, Japan can finally get serious in tackling the spread of COVID-19, right?
So what does Abe do? He announces that the government will distribute two cloth face masks to roughly 50 million households in Japan, an initiative costing a hefty 46.6 billion yen in taxpayer money. This attracts ridicule and scorn among citizens and opposition parties alike. Which only gets worse when the masks actually arrive and people find all sorts of issues with them.
After a bit more dawdling, Abe finally declares a monthlong state of emergency on April 7. But only for seven prefectures, including Tokyo and Osaka.
Some prefectures with a high number of infections, namely Kyoto and Aichi, are disgruntled they were not included and call for Abe to expand the declaration. About a week later, he does so nationwide.
But after the state of emergency people start to get serious. Even though closure requests are not legally binding, department stores, clubs, gyms and other businesses shutter or shift to shortened hours. Governors make strict stay-at-home requests.
Koike's repeated pleas to social distance even inspires a Twitter user with too much free time during quarantine to develop a game featuring the governor. The player navigates her through crowds while uttering her daily "mitsu desu" calls to avoid the 3Cs: close contact with people in crowded and confined places.
More companies also start trying to enforce telework. "Try" being the operative word.
Japan's lowtech corporate culture and heavy reliance on physical objects such as seals and faxes, means remote working hasn't been a blazing success compared to some other countries. But it has worked to some degree, as trains are notably less crowded. Companies that aren't quite ready to take the plunge into remote working have also tried enforcing staggered working hours to help ease congestion on trains.
But is the curve flattening? Let's hope so.
May: Golden Week becomes Stay Home Week
Despite gorgeous weather over Golden Week, most people do the right thing and stay home. The number of passengers on international flights, as well as on shinkansen and limited express trains, plunge over 95% compared to the holiday period last year.
On May 1, Abe makes an announcement that he will make an announcement next week about whether or not the state of emergency will be extended beyond May 6, when it was supposed to end.
May 4 rolls around and Abe unsurprisingly extends the state of emergency. To May 31st. But a revision to the government's basic policy says certain public facilities, such as parks, libraries and museums, can resume operations on the condition that preventive steps against the virus are taken.
The central government reassesses the situation on May 14 and lifts the state of emergency in 39 prefectures which have seen few or zero cases in the past few weeks. Of course, Tokyo is not included because it is still racking up double-digit cases per day and has the most cases in the country.
Koike sets the criteria for easing measures in Tokyo to fewer than 20 new COVID-19 cases per day and a reduction in untraceable transmission routes to under 50%. But how much they test could really skew numbers.
Meanwhile, the Prime Minister's Office of Japan releases this "exemplary" roadmap for easing out of restrictions.
Some positive things about Japan's response to COVID-19
Despite all the gloom and doom, there are actually some things happening in Japan that are praise-worthy and encouraging.
1. The number of deaths in Japan is still impressively low, especially given its elderly and highly dense population. Deaths are difficult to hide and there are currently no reports of morgues overflowing. As such, the number is unlikely to be under-reported to a significant degree. Of course, the fallout may still be forthcoming. However, because Japan has so few confirmed cases, it has a mortality rate of around 4% for the virus. In reality, the rate is probably even lower.
2. Despite none of the coronavirus measures being legally binding, the majority of businesses and people have made efforts to obey. Of course, you have selfish and ignorant people in every country, but in general people have tried to socially distance, not travel, and telework. The mask-wearing culture already prevalent here also means that almost everyone has been wearing masks. I seriously rarely see bare faces anymore.
3. The government has made efforts to provide subsidies and stimulus payments to businesses, medical workers and people affected by the COVID-19 pandemic (i.e. everyone). Part of the budget includes providing 100,000 yen to all residents in Japan.
But will all this be enough for us to contain the virus and avert economic collapse? Has Japan really somehow made it through this pandemic relatively successfully, despite muddled measures and low testing rates? Only time will tell. For now, we can only play what we've been playing for most of 2020: the waiting game.