It's come to the point that I've been to so many themed establishments in Tokyo that I can make my own list of reviews and recommendations. So time to do a compilation post!
Disclosure: This article may contain affiliate links.
Animal-themed cafes
HAGU Cafe: A Hedgehog Cafe
Visited: April 2018
There are actually a few hedgehog cafes in Tokyo, the most prominent one being the Hedgehog cafe® HARRY chain found in Roppongi, Harajuku and Yokohama. Although Hagu Cafe is less well-known, the benefits are two-fold: there are less people, and it's slightly cheaper. [Read more]
Official website: https://hagucafe.com/
Harajuku Mameshiba Cafe
Visited: October 2018
The cafe features adorable Mameshiba dogs, which are a small version of the well-known Japanese Shiba Inu breed. The interior is decorated in cozy, traditional Japanese style, with low tables and cushions for seating. While the pups are positively cute, they seemed to be tired of having to interact with humans all day. As such, they were mostly disinterested in people and actually seemed to be doing their best to avoid being touched. We visited a number of years ago, so I am not sure if this has changed.
Official website: https://www.instagram.com/mameshiba_harajuku/
Kotori Cafe Ueno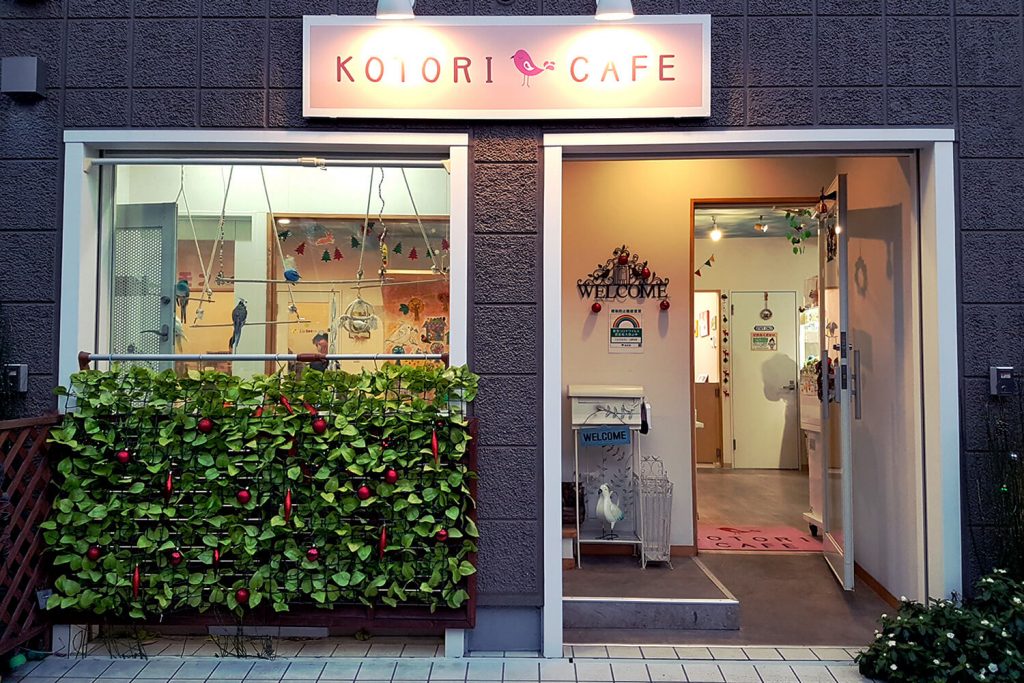 Visited: December 2020
If you like birds, then you must check out Kotori Cafe Ueno (ことりカフェ上野本店). Located in a quiet and quaint area of town, it features dozens of small birds to enjoy afternoon tea with. [Read more]
Official website: http://ueno.kotoricafe.jp/
Moff Kalahali
Visited: May 2021
I'm always torn about the ethics of animal cafes, but I was just too curious about this one in Asakusa which said you can get up close and personal with meerkats, otters and, my favourite, a fenec fox. They were true to their word, as we literally had meerkats jumping on our shoulders, otters crawling onto our laps, and the fenec fox rolling over for belly rubs (not at the same time of course, as the animals are in different enclosures.) By far the most fulfilling animal cafe experience I've had in terms of interactiveness.
Official website: https://www.moff-kalahari.com/
Mipig Cafe
Visited: July 2022
The cafe has two branches in Tokyo (Harajuku and Meguro), as well as a branch each in Saitama, Nagoya, Osaka and Fukuoka prefectures. The experience met my expectations as pigs are some of the sweetest, most gentle animals I have had the pleasure of interacting with. [Read more]
Official website: https://mipig.cafe/en/
Themed restaurants
LUXIS Aqua Restaurant & Bar
Visited: September 2018
Located underground in the elegant suburb of Ebisu, LUXIS Aqua Restaurant & Bar is a different kind of themed cafe. From the moment the elevator doors open and you step into the dimly-lit, blue-infused world of LUXIS (Japanese: ラグシス), you understand why their name is a portmanteau of the words "luxury" and "oasis". [Read more]
Official website: https://luxis-ebisu.owst.jp/en/
Ninja Shinjuku
Visited: December 2018
Both Ninja Shinjuku (and its sister store Ninja Akasaka) have reopened after temporarily closing due to the outbreak of the novel coronavirus. The basement of Ninja Shinjuku reopened on June 22, 2020, as a new restaurant called Yakiniku Ajito, but is now called Ninja Shinjuku Ajito. However, the booking link on the official website remains broken, and I am not sure if the ninja entertainment has revived. Meanwhile, the Ninja Akasaka branch fully reopened in November 2021 under the new name Ninja Tokyo, and reservations can be made on its new website. [Read more]
Official website: https://ninjaakasaka.com/en/
The Little TGV
Visited: October 2022
The Little TGV is a train-themed izakaya in Akihabara that also feels somewhat like a maid cafe. A haven for 鉄道オタク [tetsudo otaku] aka railway enthusiasts, kids will also likely enjoy the novelty. For others though, it may be a bit of an overly geeky experience. [Read more]
Official website: https://littletgv.com/
Izakaya 6-Nen 4-Kumi
Visited: December 2022
Translating to "sixth grade, class four," 6-Nen 4-Kumi is a classroom-themed izakaya that will take you on a trip back to your school days. The nationwide chain is a fun dining experience regardless of where you were educated, offering foreigners a glimpse into Japanese elementary school life of a bygone era. The best thing is that it also contains an all-you-can-eat candy corner. [Read more]
Official website: https://www.6nen4kumi.com/
Gonpachi Nishi-Azabu
Visited: February 2023
Gonpachi Nishi-Azabu is perhaps most well known for inspiring the setting for a bloody massacre scene in Quentin Tarantino's 2003 film Kill Bill. But even without its claims to fame, the décor and vibe of this Tokyo izakaya makes for an interesting dining experience. [Read more]
Official website: https://gonpachi.jp/
Themed bars
Dogenzaka Church
Visited: October 2022
Dogenzaka Church in Tokyo's constantly evolving Shibuya district is not your typical place of worship. While during the day it apparently operates like a real Catholic church, after the sun sets it transforms into a hip bar aptly named "The Church." Here you can drink, dance and confess your sins all in one place. [Read more]
Official website: https://dogenzaka-church.com/
Tír na nÓg
Visited: December 2022
In Irish mythology Tír na nÓg, which means "land of youth," is one of the names for the Celtic Otherworld. True to its name, this bar emulates a supernatural realm of everlasting health and abundance. And the atmosphere is more than convincing. From the moment you pull open the heavy old-iron door, you are transported from the glitzy streets of Ginza to a warmly-lit enclave adorned with all the trappings of a fantasy world. [Read more]
Official website: https://www.tirnanog-ginza.com/
Muscle Girls Bar
Visited: February 2023
Known as 筋肉女子 (literally muscle girls), this Tokyo bar is the one of those surreal, nightlife experiences where you will say, "only in Japan." If you're looking for a wacky experience full of energy, then add this place to your itinerary. [Read more]
Official website: https://musclegirls.jimdofree.com/
Wrapping up: My favourites
My personal favourites, and thus most recommended, for each category are:
Animal cafe = Moff Kalahali
Themed restaurant = Ninja Shinjuku (or Ninja Akasaka)
Themed bar = Tír na nÓg
Note that for some of these themed establishments, it's been a while since I visited, so do make sure to check each place's website for the latest information before going.