If you like birds, then you must check out Kotori Cafe Ueno (ことりカフェ上野本店). Located in a quiet and quaint area of town, it features dozens of small birds to enjoy afternoon tea with.
The birds seemed well looked after and are mostly kept in cages or enclosures for hygiene reasons. So don't expect to see birds flying around and pooping on everything. The majority are actually kept out of the reach of customers, but you can munch on cute snacks as you soak in the atmosphere.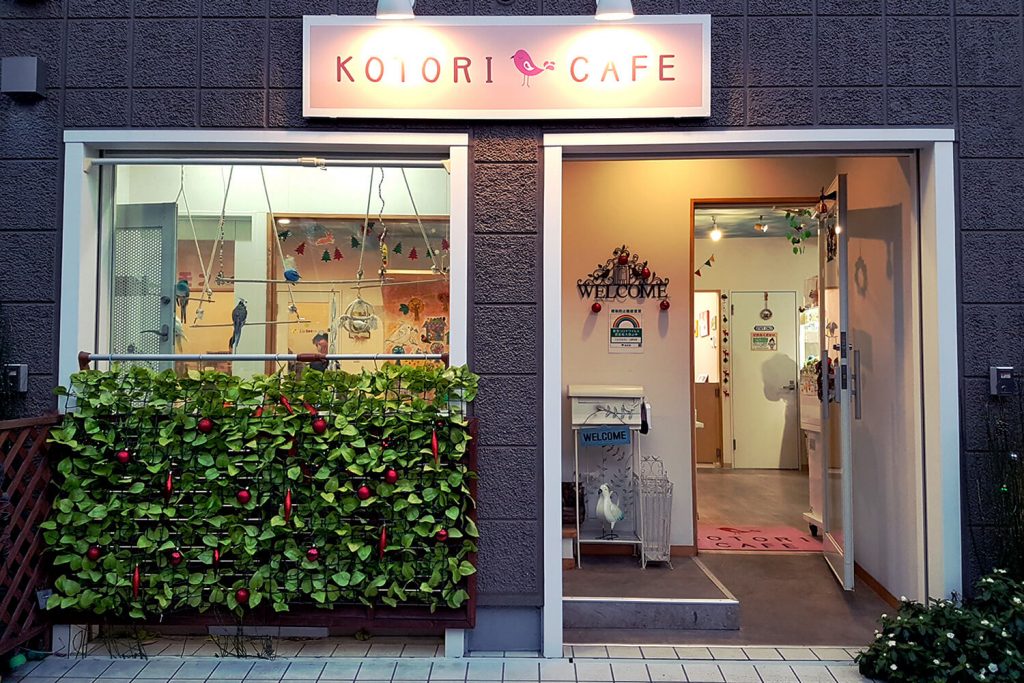 At its peak, there were three branches of Kotori Cafe in Tokyo (Ueno, Sugamo and Kichijoji) and one in Osaka (Shinsaibashi). However, the Sugamo branch closed down in February 2020, with some of the birds transferred to the Kichijoji branch. Sadly, the Kichijoji branch also went down not longer after in May 2020, due to difficulties in staying afloat amid the coronavirus pandemic. So the only branch left in Tokyo now is the Ueno one. (The head store, which opened in 2014, was originally located in Omotesando but moved to Ueno in 2018).
This bird cafe chain should not be confused with a regular cafe also called Kotori Cafe (コトリカフェ) in Katsushika Ward. While their names are rendered the same in English, the one in Katsushika is spelt out in Japanese using katakana, and, as far as I'm aware, does not feature any birds.
Food at Kotori Cafe Ueno
All the food served at Kotori Cafe Ueno is bird-themed and extremely cute. While there are meals such as omuraisu and curry available, it has a wider range of snacks for those with a sweet tooth. The cafe's flagships items are perhaps its adorable bird-shaped manju buns and donuts.
The cafe also serves Asahi beer and Hard Cidre, both which come with nuts, for those that prefer to down something stronger when looking at birds.
If you order cookies, they come out in a birdcage.
Mofu Mofu Room
While there are birds in cages and in a big glass room facing the street, you are actually not allowed to touch any of them. The only place you can do so is in the small Mofu Mofu Room at the back of the cafe.
Bird petting costs 500 yen for 5 minutes, and two people can enter at once. You each get to pick one bird each to interact with, and there is always a staff member present. I chose this cute blue bird which humped my finger the whole time I held it. LOL.
The other lady picked a giant cockatoo which at times imitated speech and laughter. It also knew how to groove to music and shake hands (or feet, rather).
I totally recommend paying for the 5 minutes (or more) to interact and touch the birds in the Mofu Mofu Room because they are an absolute delight and we laughed so much. Definitely the highlight of the cafe!
Mini bird-themed store
Half of Kotori Cafe Ueno is comprised of a merchandise store which has an assortment of bird-theme goods, from stationery to tote bags to plushies.
Bookings
Although bookings are not compulsory, the cafe does get rather busy on weekends. So if there's a particular time you want to go, or you have a large group, it may be best to just book in advance. Bookings can be made online through HotPepper (Japanese only).
Getting to Kotori Cafe Ueno
The closest station to Kotori Cafe Ueno is Nezu Station on the Tokyo Metro Chiyoda Line. From there it's around a 7-minute walk. Alternatively, you can also walk from JR Ueno Station, but it'll take around 15 minutes.
Address: 東京都台東区上野桜木1-8-6 1-8-6 Uenosakuragi, Taito-ku, Tokyo
The cafe is open from 11am to 6pm daily.
If you're looking for more dining establishments in Tokyo, check out my other reviews of interesting themed cafes and restaurants in the capital!