With its beautiful coral, beach resort culture, and chill vibe, Okinawa is known as a prime holiday destination in Japan. Since we still can't really travel internationally, I recently made a trip to the southern island prefecture to get a break from Tokyo. My friend, who runs a diving company on the main island, was nice enough to drive me around so we were able to cover a lot of key sites. As such, I think I pretty much managed to check off all the must do's in Okinawa during the five days I was there.
What are the must do's in Okinawa, you ask? Read on to find out!
The Three S's
In my opinion, when going to any location famed for coral and marine life, there are three things that are great to do: scuba diving, snorkelling and/or SUP (standup paddleboarding). Of course, there's a fourth S — swimming — but I think that's kind of covered by snorkelling.
The most famous dive spot in Okinawa is arguably the Blue Cave, but unfavourable wind conditions and pumice meant it wasn't viable that day. So my friend took me to a site known as Gorilla Chop in Motobu instead.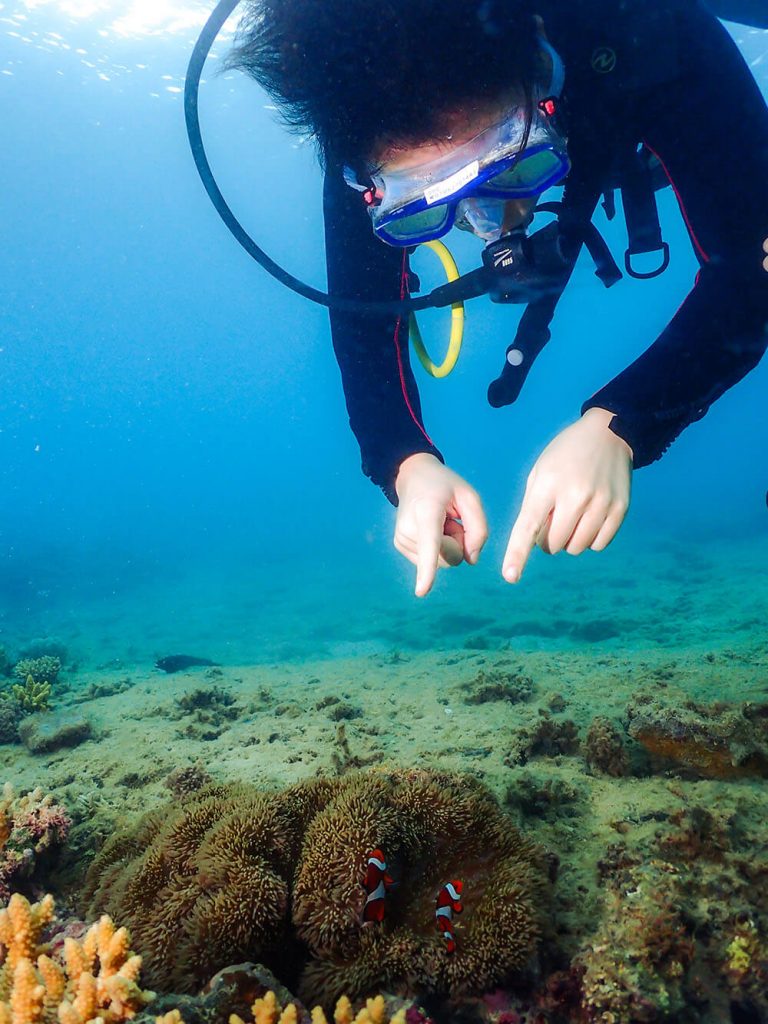 We spent around 45 minutes going down to about 8 metres to admire the coral and fishes there. There were a lot of little Nemo's! The water was a little chilly at 25 degrees C, but with wetsuits and swimming around it wasn't very noticeable. Towards the end as we were swimming back I did start to feel a little cold though.
Because we started the dive rather late in the afternoon (around 3:30pm), there was nobody else around, which was great. But that also meant the shower facilities had closed. So after the dive we had to make do with flushing ourselves with bottled water from the closest convenience store.
For snorkelling and SUP I headed to the Kerama islands, namely Zamami. Saw a few sea turtles as promised, and really enjoyed SUP! Warm sunshine and sparkling clear waters…I definitely want to do it again.
I also did go to Tokashiki, but the pumice was really bad there and I wasn't in the mood to do much after having to walk across half the island to switch ports.
Churaumi Aquarium (Motobu)
One of the most famous must do's in Okinawa. Nobody goes to Okinawa without dropping by Churaumi Aquarium, which is famed for its gigantic tank housing whale sharks, manta rays and a wide variety of fish. I've been to a number of aquariums in my life, and to be honest, nothing in this one particularly stood out to me. It's a nice aquarium for sure, but there weren't any unusual marine life or exhibits there.
American Village (Chatan)
True to its name, American Village is an outdoor mall where a lot of the U.S. troops stationed at the island like to hang out. I really liked that it has illumination reminiscent of Christmas all year round. You can also dine at a bunch of American restaurant franchises like Tony Roma's and Red Lobster, as well as authentic burger joints.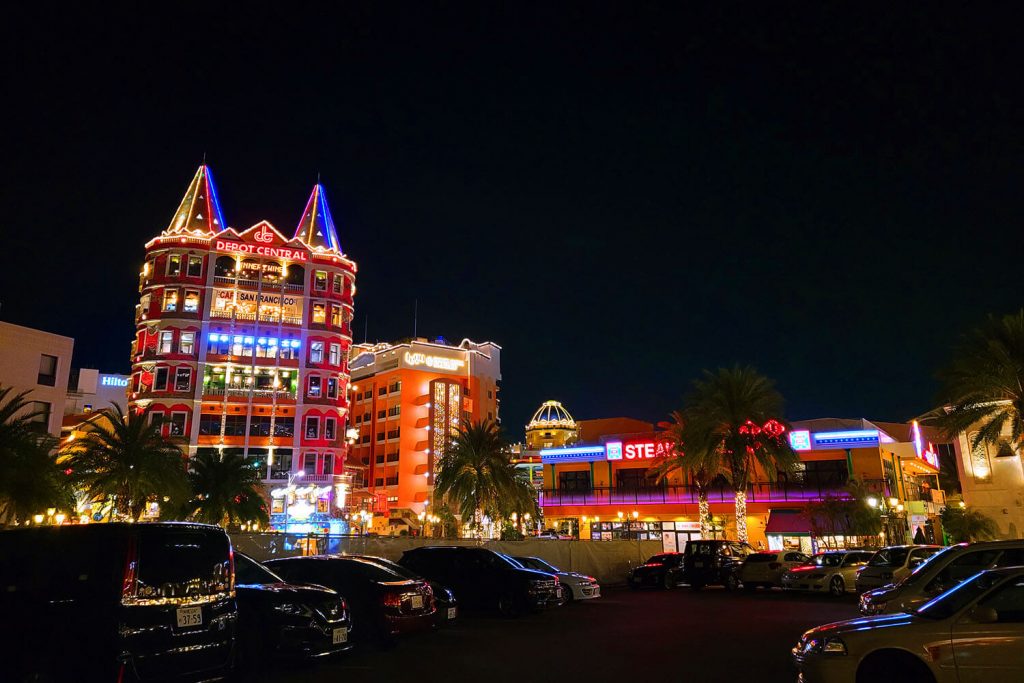 Yanbaru National Park / Daisekirinzan (Kunigami)
This national park is located at the northern tip of the main Okinawa island, which can make it a bit of a hassle to get to from Naha. But I wanted to breathe in some clean forest air, and enjoy some sweeping views of the area, so we made the long drive up.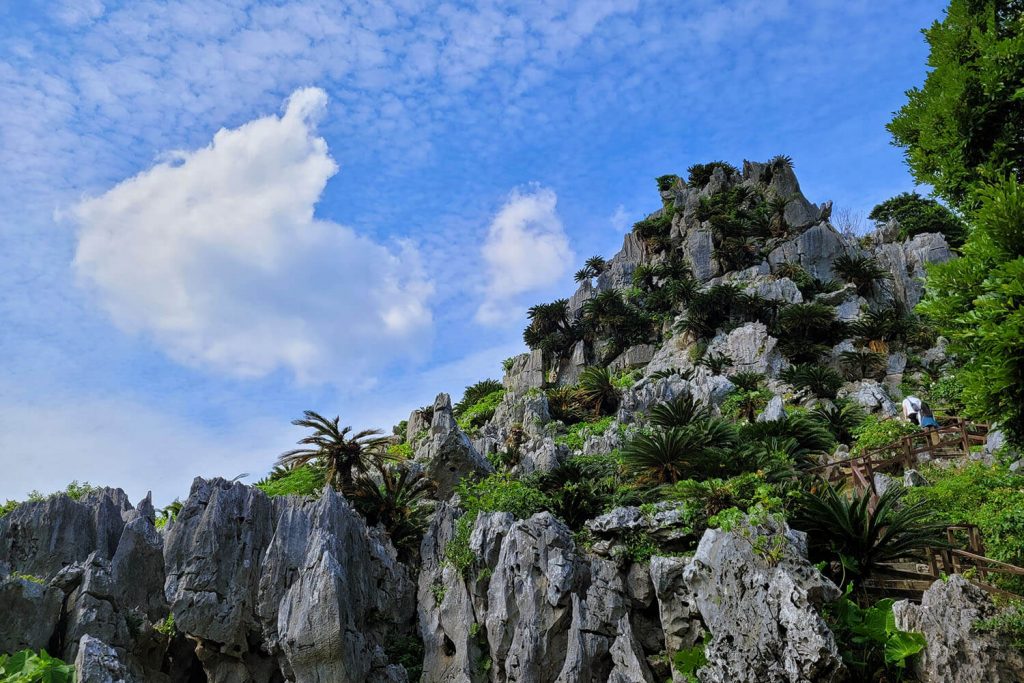 According to the official website, the four grandiose rocky peaks of Daisekirinzan were formed by the elevation of limestone 200 million years ago and erosion since then. The royal family of the Ryukyu Dynasty is said to have prayed here, and is it known as one of Okinawa's most prominent "power spots."
There are three or four hiking trails, but they are really more like gentle 30 minute strolls rather than actual hikes. There are interesting rocks peppered around the trail as you make your way up, and the air is truly delicious. The view at the top is nice too.
About 5 minutes drive away is Cape Hedo, the northernmost point of the Okinawa main island.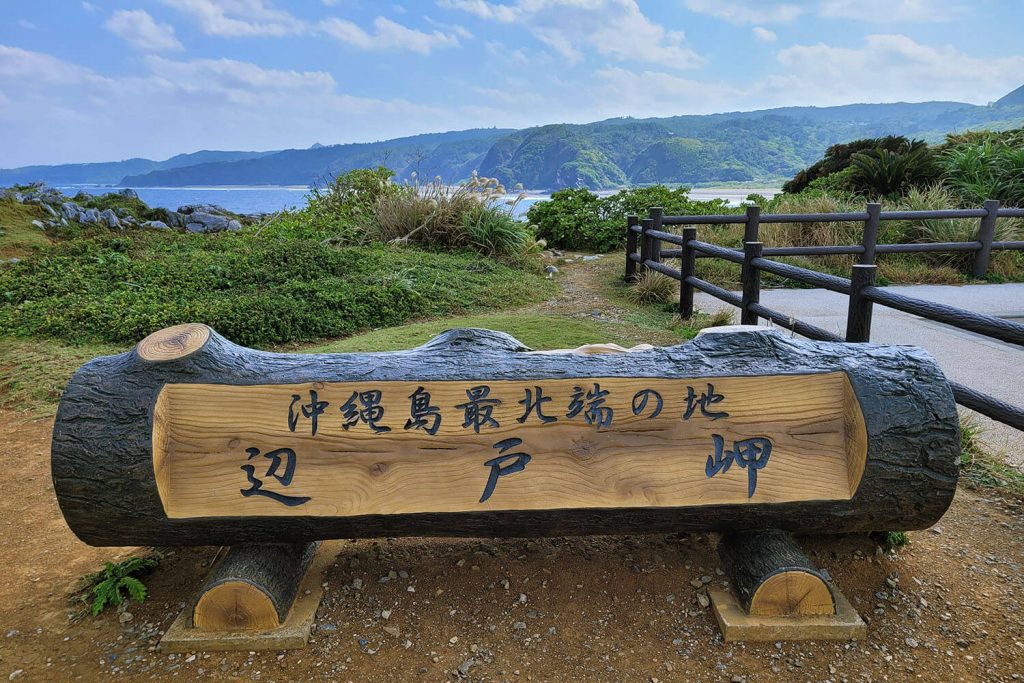 Former Japanese Navy Underground Headquarters Office (Tomigusuku)
In the southern part of the main island lies a cool tunnel complex dug in 1944 to serve as an underground base for the Japanese navy. At 20 metres deep and 450 metres in total length, this underground shelter was solidly built with concrete and pit props to endure bombardment by U.S. forces. It accommodated 4,000 soldiers.
Around 300 metres of the headquarters around the commanding officer's room was restored and opened to the public in March 1970 by the Okinawan government. The most chilling room is the one showing wall damage by hand grenades used by staff officers to commit suicide.
Penguin Bar (Naha)
I actually didn't have plans to visit this place, but stumbled across it when looking for places to eat near my hotel in Matsuyama (known as the red-light district of Okinawa). At this bar, you can enjoy drinks and meal with four live penguins that seemingly reside inside the establishment. I ended being the bar's only customer that night, so had all four penguins to myself.
There are four feeding times, which I thought meant you could watch the staff feed the penguins. But when the time rolled around and they didn't seem to be getting fed, I enquired with the staff. The staff ended up grabbing a container of small fish, handing it to me and letting me feed them.
I believe there is branch of this bar in Ikebukuro in Tokyo, but I've never been there myself. I have been to a number of other animal cafes in Tokyo however, including a hedgehog one and a bird one.
End note: In case anyone is wondering why I didn't mention Shuri Castle among the must do's in Okinawa, I visited it during my first trip over 10 years ago. So I could skip it this time. Which was a good thing, because I'm not sure what remains of it after it burnt down in 2019.